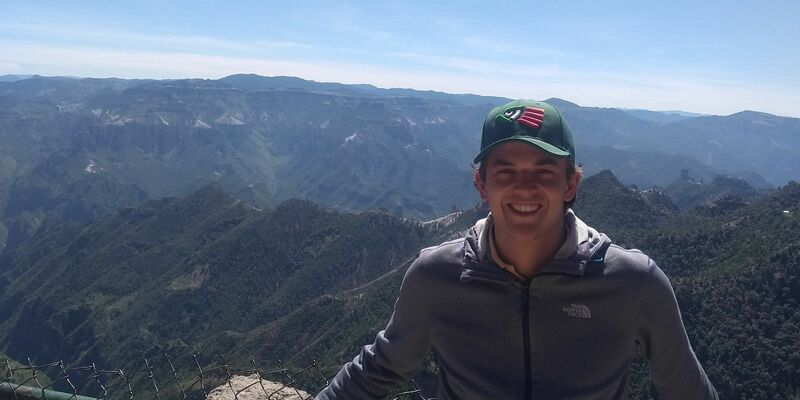 And how are things in Mexico-City?
Buenos días! While writing this text, I am already living in Mexico-City for over four months. As a part of my master in Operations Management & Logistics, I currently follow courses at the Tecnológico de Monterrey, one of the largest private universities in Mexico. And as you can probably imagine, Mexico is a pretty interesting country!
From the airplane, I got a first impression of the sheer size of Mexico-City: the agglomeration has close to 22 million inhabitants, approximately 5 million more than the Netherlands. As a result, air quality is pretty bad at times, traffic jams seem endless and the metro is far from a pleasure. Nevertheless, the city has a lot to offer: some of the best food in the world, a great selection of bars and clubs and some of the finest culture. Additionally, the Mexicans are always willing to help any foreigner in trouble. This is in great contrast to the violence that we are used to read about in Dutch news. Luckily, I have not encountered any problems myself, and by being cautious most problems can be avoided.
With regards to the courses, I was able to schedule all my courses on Monday, Tuesday, and Wednesday. This has an additional benefit since it takes up to an hour to travel to university. In comparison to lectures back in the Netherlands, classes are way smaller and typically consist of approximately 25 students. In general, the courses are easier and focus more on applying than thoroughly understanding the theory. Furthermore, the university is really clean and provides free sports facilities!
Besides university, there is still plenty of time to travel throughout the country. Mexico has a lot of things to discover: deserts in the north, tropical rainforests in the south, and some of the best beaches in the world. My personal favorites were a train ride in the northern part of Mexico and some of the trips to the beaches. Additionally, the pyramids are famous across the globe and totally worth a visit. All in all, I could recommend everyone to go and explore this beautiful country!