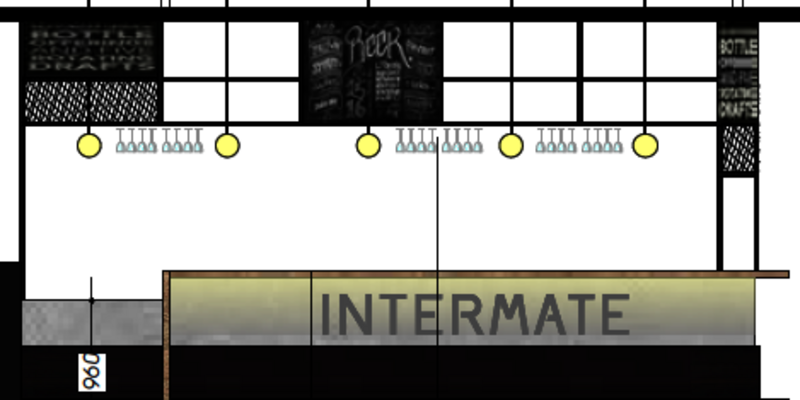 The University

25/01/2019
Study associations in phases to Atlas
There is plenty going on both behind the scenes and on show in preparation for the relocation of two departments, Industrial Design and Industrial Engineering & Innovation Sciences, to Atlas. Their three study associations are also beavering away to get their new board rooms and bars up and running as soon as possible. The first drinks party is already in the diary: ID's Lucid will get the ball rolling on February 1st.
Eighteen square meters of storage spaces is all the three study associations, Intermate, Industria and Lucid, will soon have to share once they are settled in Atlas. So naturally they are hard at work deciding which items they can and can't take with them to Atlas. Lucid has held three auctions to offload its possessions, Intermate has an auction planned for January 31st and Industria has thrown out masses of stuff, filling no less than seventeen containers.
Moving
By early February, when the departments are up and running in Atlas, Intermate and Industria, the study associations of Innovation Sciences and Industrial Engineering, won't yet be fully moved in. While Industria is already installed in its new board room, its sister association is staying on a little longer in the IPO building. Marit Loonen, president of Intermate says, "We want to stay close to our members until the last moment and will be transferring to the new premises only once all our rooms are ready for us. Officially, the IPO building is closing in early February, but we've got permission to stay here until February 15th."
The completion of the drinks venues belonging to Intermate and Industria is taking a little longer because a partition wall is being installed between them. Thanks to this sliding partition, a larger space can be created for joint drinks parties.
"It's going to be another three or four weeks before our bar is finished," tells Merijn Boer, project manager Industria. The members rooms and bars belonging to Industria and Intermate will be located on the north side of the first floor; the board rooms will be housed on the second floor. As of February 15th, Industria and Intermate hope to welcome their members once more to the weekly drinks parties in the Villa and the Internaat.
Homecoming for Lucid
For Lucid, the study association attached to Industrial Design, at present still housed in the Laplace building, the relocation to Atlas is something of a homecoming. "Especially for the senior members who are now doing their Master's; when they started their undergraduate studies, they were taught in the Main building," says president Kay van den Aker. "Our board room will be on the second floor, while our other rooms will be on level -1. In the Laplace building all our rooms are interconnected. We'll have to see how we manage with the new arrangement." The opening of the Lucid.Bar will be held on February 1st. On that Friday they will have their last drink in Laplace, and then process together to Atlas to enjoy their first drink in their new premises.
Bar decor
The three study associations don't have an entirely free hand in deciding how everything will look; the decor must suit the Atlas style. "So, for example, we can't have a bright purple bar. Working with the design company Dutch Concept we have developed some designs. They've been approved by the architect. It will be different from the bar in the IPO building," explains Intermate president Marit Loonen.
The design of the other rooms, by contrast, has been left to the associations to choose, from a catalogue. All rooms must be kept 'clean'. They are not allowed to drill in the walls; they are likely not even allowed to hang up a picture rail. But that's not a problem, says Loonen. "People don't come to Intermate for what's hanging on the wall. When we get to our new premises, we'll still have coffee for our members, they can still come and eat lunch. It's the people who make Intermate what it is, not the space."