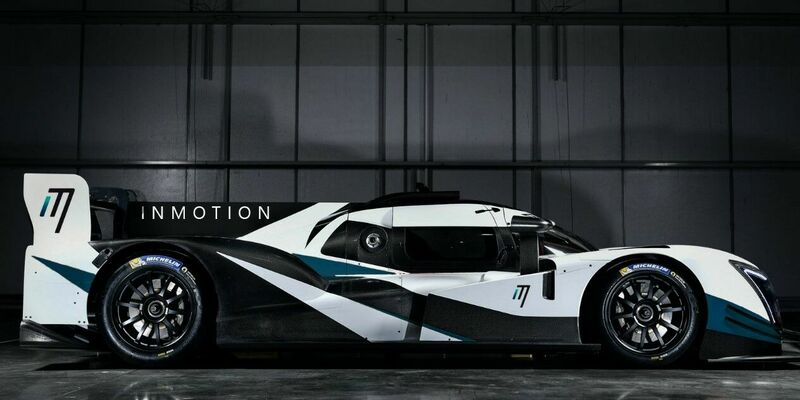 Research

,

Student

06/06/2019
InMotion takes giant step forward with acquisition of new chassis
Student team InMotion announced today that it will collaborate with British chassis manufacturer Ginetta. This collaboration takes the students from Eindhoven, who want to make charging an electric car as fast and convenient as refueling, an important step closer towards the development of a new race car.
Ginetta, an established name in the world of racing, has been manufacturing chassis for years. In 2018, the company took part in the highest class of the 24 Hours of Le Mans with the G60-LT-P1, and they are working on a new participation for next season. The chassis acquired by InMotion was designed for two classes lower but has to serve as a first step towards the highest class.
InMotion's lead 'chassis engineer' Julian Schokking is very content. "With Ginetta's chassis, we can guarantee the car's dependability, safety, and high quality," he says. "In addition, it allows us to concentrate exclusively on the development of Electric Refueling," which is the team's name for the method.
Ginetta's chairman Lawrence Tomlinson is also very pleased. "Racers like ourselves are always looking for new ways to take the next step. InMotion has set ambitious goals for the future and we look forward to seeing them grow."
Few adjustments
According to Noud Schoenmakers, InMotion's team manager, they have to make few adjustments to the LMP3-chassis. "We need to pay attention to safety in particular," Schoenmakers says. "It's no great cause for concern at this point, but we might have to reinforce it somewhat when we want to introduce a larger set of batteries," he explains.
Incidentally, the idea is not to make too many adjustments. "You don't really want that either, because you run the risk of losing a part of the homologation (the required approval for a chassis, ed.), which is one of the reasons why we collaborate with a chassis manufacturer in the first place. Building a car at TU/e is one thing, but taking it to a race track is a different thing altogether. It's about safety, and I'm convinced we made the right decision."
The team doesn't have a planning for the car's debut in store yet, but they hope to deliver the chassis at the end of August. Then, they will start integrating the different parts. They hope to have a 'rolling chassis' by the end of the year, which means that the car needs to be equipped with wheels.
Events
It has been a busy period for the team anyway. They were recently present at the Max Verstappen Racing days at Zandvoort, and they organized their own InMotion Experience on the 18 Septemberplein as well. "That didn't have anything to do with this announcement, really," Schoenmakers responds when asked about what seems like some purposeful media exposure. "That Experience in particular came from a desire, expressed by the team members, to create a more distinct profile for ourselves. And we succeed, by the way," the enthusiastic team manager explains. "We had played down expectations somewhat beforehand, but in the fact that the Dutch woman's national football team played in Eindhoven last Saturday resulted in a lot of extra visitors and attention for us." As usual, the team will visit the 24 Hours of Le Mans again this month.
New team members
This year, the team's goal was mainly to figure out how and where different components of the car needed to be placed. Next year, the focus will be on tuning and testing the race car. The team wants to take part in a race next year and in 2023, it wants to show up at the start of Le Mans in 2023. InMotion says that new students who wish to make this dream come true are more than welcome to join the team.