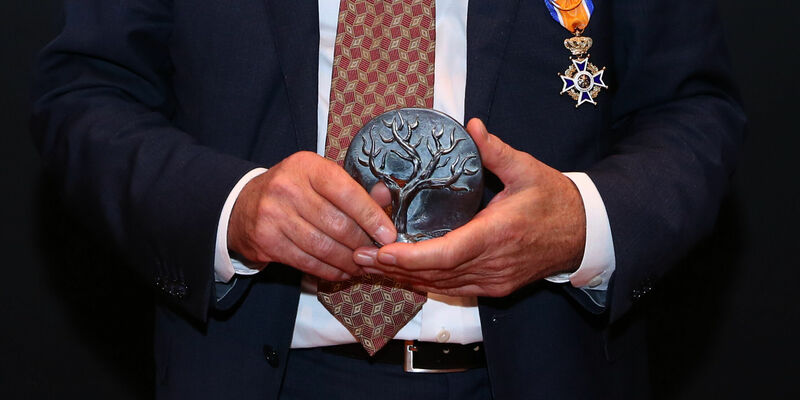 People

,

The University

08/11/2019
Professor Anthonie Meijers receives ribbon and honorary medal upon departure
Anthonie Meijers, Professor of Philosophy and Ethics of the Technology, was honored with two awards at his farewell today: he received the TU/e honorary medal and he became Officer in the Order of Orange-Nassau. "He has left a lasting mark on our education and research," said TU/e President Executive Board Robert-Jan Smits in his speech.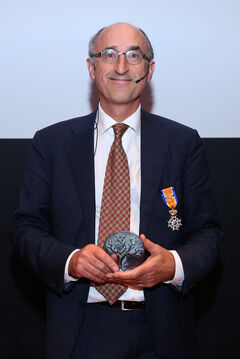 In his speech, Smits praised 'the crucial contributions that professor Anthonie Meijers has made to the renewal and professionalization of Eindhoven University of Technology as a fully-fledged, high-quality and professional education and research institute.' "His educational vision formed the foundation for the current Bachelor College and Graduate School." In 2013, TU/e appointed Meijers as a university professor because of his great merits. "His contributions are difficult to appraise in full," says Smits.
Exceptionally rich contribution
Meijers, who has been a professor in Eindhoven since 2000, received the ribbon from the hands of Stijn Steenbakkers, deputy mayor of Eindhoven. One of the merits mentioned in the motivation for the award was the ACQA method, which was developed by Meijers and must be met by the engineering programs of European universities. He also founded the national '4TU Centre for Ethics and Technology', to which he is still affiliated as director. Meijers also initiated the NWO program 'Socially Responsible Innovation'. "With his exceptionally rich contribution to a wide range of activities, he has put his position as a professor at the service of society to an exceptional degree."
Meijers said goodbye in his own way. Instead of the usual farewell speech, he opened a photo exhibition: 'Denkbeelden – Ethische dilemma's en technologische verandering (Contemplations – Ethical dilemmas and technological change)'.