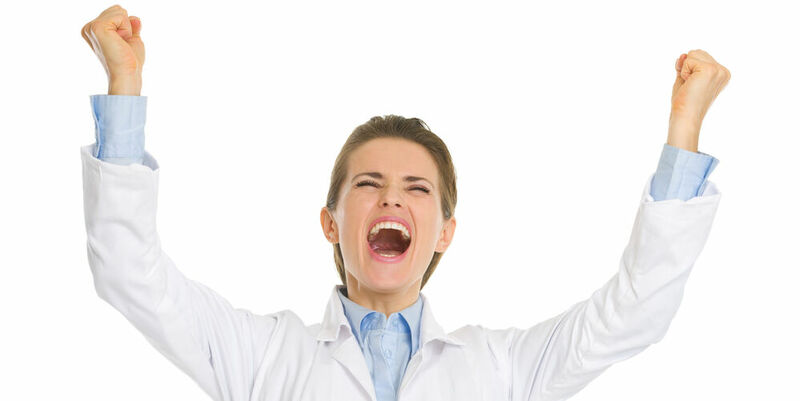 Corona

,

Research

,

Campus

24/04/2020
Limited reopening of labs as of May 6
As of Wednesday May the 6th, TU/e will reopen its labs for PhD candidates, postdocs and PDEng candidates who are dependent on access to labs for their research. This way, the Executive Board hopes to minimize the chance of a delay in their research. Staff required for carrying out lab work will also have access. According to Emiel Hensen, dean of the Chemical Engineering department, his researchers can't wait to get started again. "But the protocols are the determining factor at all times," Hensen says.
The Executive Board's declaration, which was issued Friday afternoon, states that an inventory of people for whom access to labs is a necessity will be made for each department. These persons alone will be granted access by the Managing Director. The method may differ for each lab. In some labs, researchers and staff members will work in shifts, for example. The departmental boards will further inform their staff next week.
Dean Emiel Hensen of the Chemical Engineering department is pleased with the limited reopening of the labs. "Our PhD candidates also had the time to conduct literature reviews and to write papers these last couple of weeks, but that's starting to become less effective now. That's why it's a good thing that PhD candidates and postdocs can resume their work in Helix as of May 6."
Hensen says that lab work will be done in shifts, and that measures will be taken to ensure that researchers can maintain enough distance from each other. "Take our fume cupboards for example, they will be used alternately because we don't want people to stand next to each other. Tape on the floor will indicate where people are and aren't allowed to go. No more than one person will be allowed in the smaller offices, the maximum for our larger offices is three people. And everything will be thoroughly cleaned all the time."
PhD candidates in the final stages of their doctoral period will be given priority. Hensen: "We are currently determining who should have priority, but don't forget that not being able to conduct lab work for a number of months also has serious consequences for a postdoc who is working here for two years, for example."
Protocols
The Executive Board says that it will 'follow the guidelines of the government and the RIVM in each case' with the limited reopening. Concrete hygiene and safety protocols are being developed, and Hensen says he will place great emphasis on this as well. These protocols will also be in place at the entrances of the buildings. The buildings remain closed, only those with right of access can enter using their staff card. Possible Legionellosis infections as a result of the water systems having remained dormant for a long period of time are currently being investigated. Relevant labs will remain closed should this be the case, says the Executive Board.
People who tested positive for coronavirus, who show symptoms of a fever or a cold, or who live with housemates or family members to whom this applies, are not allowed to travel to campus. Incidentally, each individual has to decide for him or herself 'whether they want to come to campus, whether it feels right,' writes the Executive Board. 'It is a voluntary decision, emphatically not an obligation.'
Customized approach
This is how Hensen feels as well. Whether the reopening can obviate all the delays suffered by PhD candidates and postdocs these last few weeks is something he doesn't dare to say. "We simply don't know at this point; we will look at it later. We will probably assess the situation for each individual PhD candidate, because we want to take a customized approach in this regard. In the end, it's a dissertation's quality that matters, not so much the quantity."
The other universities will at a later stage also investigate, together with the government, the possibility of granting students who are in the final stages of their studies and who are dependent on experiments for completing their final projects, access to labs as of mid-June. TU/e's Executive Board says that it's important that universities collaborate on this. It is expected that these proposals can be taken into account during the cabinet's decision-making process in mid-May.