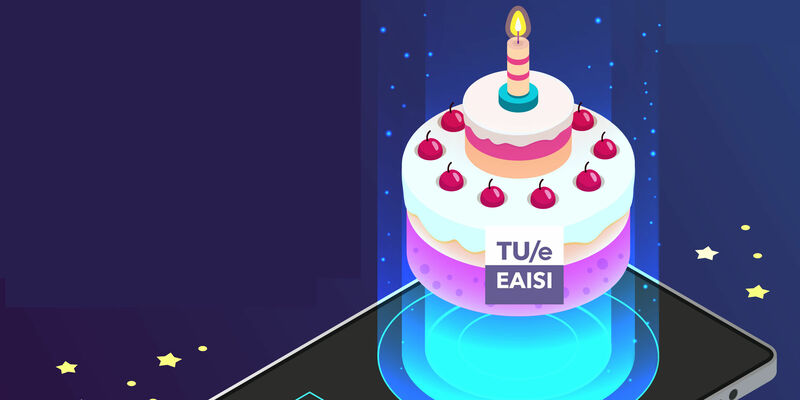 The University

,

Research

30/06/2020
AI Institute celebrates its birthday with online café
EAISI, TU/e's institute for research in the field of artificial intelligence, celebrates it's first birthday this afternoon – Tuesday 30 June – with an AI Café. This first edition, modelled after the Smart Mobility Cafés that have existed for some time already, will take place entirely online due to the corona measures.
EAISI director Carlo van de Weijer says that the institute was hardly affected by the corona crisis. "We already worked predominantly digitally and were therefore able to switch to fully online quite rapidly. It turns out that virtual meetings with industry are easier to plan, so in a certain sense, the corona crisis only accelerated the establishment of EAISI."
The first AI Café will have a tight format, Van de Weijer says. "Five-minute pitches, followed by five minutes for questions. This way, the audience won't have a chance to get bored. The Smart Mobility Cafés we've been organizing for some time now have proven that this works really well."
In addition to eight short pitches from EAISI researchers, one speaker from outside the institute was asked to give a slightly longer presentation: Egge van der Poel. He holds, among other things, the position of chairman of 'Stichting Corona in kaart,' a platform that was set up to monitor the local spread of the coronavirus.
Presentations from home
There is much interest in the virtual meeting, the director says. "We have a maximum of 250 participants via Microsoft Teams, and we're practically full. We also came to realize these past few months that the EAISI's internal lunch meetings were better attended online than back when they took place physically." All speakers, incidentally, will give their presentations from home; only Van de Weijer will present the opening ceremony from his office in the Gaslab.
Participants will have to arrange beer and bitterballen after the meeting themselves. "That's a disadvantage of an online meeting like this one," Van de Weijer emphasizes. "Because people always come up with the best ideas during drink afterwards." He therefore hopes that it won't be long before one of the next AI Cafés takes place physically again.