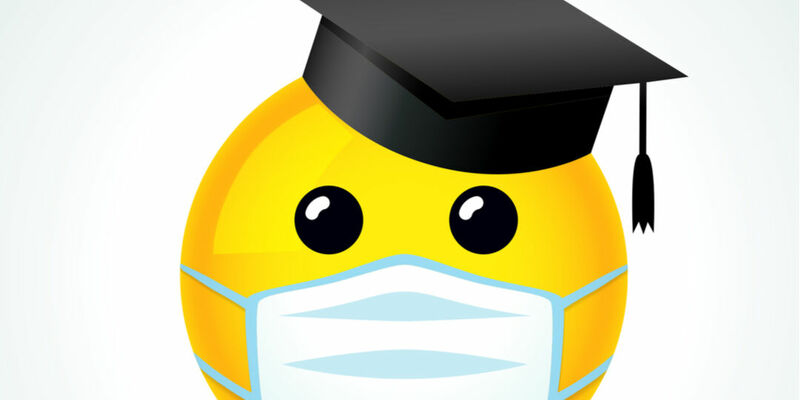 Corona

,

Student

24/09/2020
Students can collect their Bachelor's degree certificates from October
Although the tradition is short – MomenTUm took place only twice before – the university's intention is to present the diplomas from all Bachelor's programs at the same time. Naturally, this can't take place this year due to corona. A plan is currently being worked on to have students collect their certificates in person as of mid-October in a large walk-through in the Senate Room.
Almost a thousand students obtained the final 180 ECTS (credits according to the European Credit Transfer and Accumulation System) this past year, and may now collect their degree certificates. In order to do so in a corona-safe manner, Education and Students Affair (ESA) came up with the following plan. "We will place a counter in the Senate Room and have the students walk by it during a predetermined timeslot. Since only 28 people are allowed in that hall at the same time, we need to carefully calculate the flow rate," says Floris Verhagen of ESA. Because it involves a large number of students, it will take days instead of hours before everyone had their turn. The plan's execution remains dependent on new corona-related developments.
Goodie bag
Liesbeth Castelijns, project leader MomenTUm, thinks it is good plan. "We would like to present the students with a goodie bag from behind the counter to somewhat ease the pain of the loss of a day celebrated in great style. It contains a 0.0% beer from the city brewery, a chocolate bar with a golden wrap that serves as an admission ticket for next year's lustrum party, and the MomenTUm socks, of course." Students will receive an invitation to come and collect their certificate as soon as possible.
Tomorrow, September 25, TU/e will celebrate a scaled-down MomenTUm, the day that is meant to present all awards and diplomas of an entire year at the same time. The five Academic Awards and a Marina van Damme scholarship will also be handed out tomorrow. People can follow the presentations at home and from several different locations on the campus via a livestream starting at 16:00 hrs. The graduates will be congratulated by the Executive Board during the event. The program will also include a dance act from Footloose, a TU/e quiz, and 'A MomenTUm for you,' based on the tv show All you need is love. The program was conceived by and will be carried out by students.