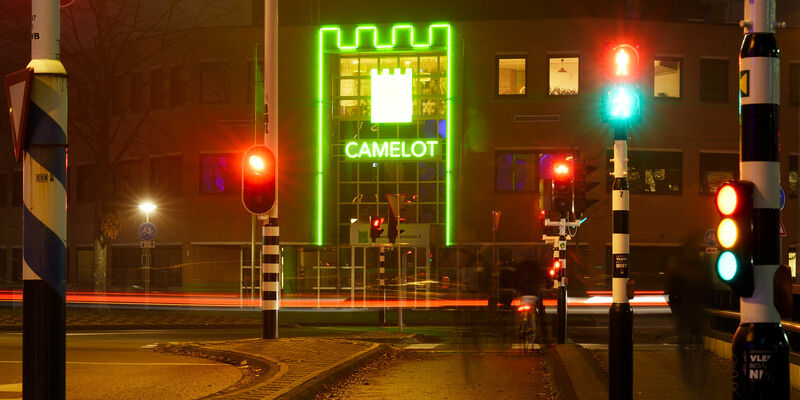 Student

,

Campus

08/01/2021
Luna landlord Camelot says it wants to improve communication
Cursor already published an article about the problems at residential tower Luna back in April of last year. The building is managed by landlord Camelot, a company that started out as a vacant property management organization and about which many people have made complaints. That hasn't gone unnoticed: other news sites wrote about Camelot too, and questions were asked about the company in Eindhoven's municipality council. Recently, Camelot also got a slap on the wrist from the Dutch vacancy management sector organization VLBN. Camelot's director Bob de Vilder says that his organization wants to mend its ways.
The Dutch vacancy management sector organization (VLBN) wants clarification from Camelot about the many complaints people have made about the company. Camelot has been acting as landlord and manager of living units in residential tower Luna on the TU/e campus, the building in which the department of Electrical Engineering was located before, since September 2016. Complaints by tenants pertained to, among other things, exceedingly high or irreducible rental costs, poor maintenance and dubious reasons for not reimbursing deposits.
The VLBN has suspended Camelot's membership for the time being, pending clarification. Apart from an explanation, the sector organization also wants Camelot to present an action plan aimed at improving the company's operations. VLBN president Ton Ruhe will discuss the matter with Camelot's executive board. The membership suspension will not have a negative impact on the residents, Ruhe emphasizes. "In fact, it will more likely have a positive effect, because we expect the position of residents to improve once a good recovery plan is in place."
Service costs
Bob de Vilder, director and co-founder of Camelot Nederland, would like to improve his company's communication regarding its operations, he says in an interview over the telephone. "The key problem is the service costs. That's what people ask us about most often, and we've noticed that foreign students in particular often don't understand their service costs bill. We need to explain it better in advance, and tell them that this can work to your advantage or to your disadvantage: if you've paid less compared to what you've consumed, you'll need to pay extra. If you've paid more, you'll get some money back. Foreign students are used to an all-in price. Many students feel that the costs for the final cleaning, one hundred euros, is too high."
Camelot has now come up with a compensation for that. De Vilder: "You need to deliver the room broom clean anyway. After that, it needs to be cleaned for the next tenant. If people really want to, they're allowed to do that themselves, which will save them one hundred euros. But we will continue to offer a cleaning service, and a thorough cleaning is really necessary," De Vilder emphasizes. "Because I can show you some rooms that were left behind by international students in particular, really disgusting."
Continue reading below the photo.
Few complaints
De Vilder says that he's surprised by the very small number of complaints he received so far: eight in total. "I hear about all kinds of complaints, but people have only filed a handful with our office. There are stories about Camelot employees that enter rooms without permission, well, I'd like to know the names of those involved, because that's totally out of order. We've had some turnover of staff in the meantime, and I've returned to the Netherlands to deal with the complaints, because it affects me personally, as the company's co-founder," De Vilder says.
He says that he wants to offer transparence and clear communication. "Take the complaints about the garden costs, for example. We didn't communicate that properly at the time (referring to research carried out by Cursor earlier, ed.). Tenants pay for those gardening costs because TU/e charges us a sum for the use of the campus, and we pass on the costs to the tenants. In any case, I'm open to a meeting with the tenants to answer their questions and to clarify any issues," Camelot's director says.
Online meeting
An online meeting for tenants with complaints about Camelot is scheduled for Thursday evening, January the 14th. The aim is to solve the problems. Director De Vilder will join digitally. Those who would like to take part in the meeting can contact Miriam Frosi, municipality council member for the CDA, who asked questions about this matter before. Frosi will invite you to join the online meeting.
De Vilder emphasizes that it's very important to him that people come forward with complaints that haven't been filed with Camelot. De Vilder: "If people are afraid to come forward because of past experiences, they can also report their complaints to Cursor."