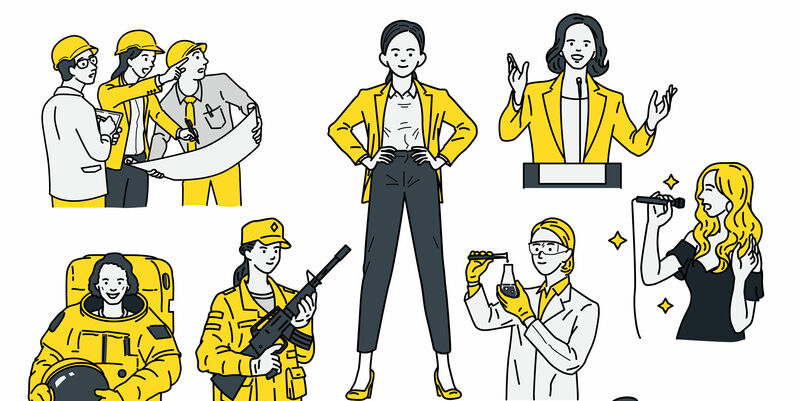 Education

,

Student

04/01/2021
Towards a job that suits you
Tomorrow's engineers must be prepared to face a rapidly changing work environment. To succeed, they will need more than just professional knowledge. In order to encourage - and help - students to invest more time and effort in acquiring professional skills and designing a professional identity for themselves, in the coming years TU/e will be clustering and extending all its relevant resources under the banner 'Sustainable Employability for Students'.
Their future is not something most TU/e students spend much time worrying about; with today's shortage of engineers - in the broadest sense of the word; graduates in a technical field - they will easily find work after graduating, at least that's their thinking. And while this is generally true, it certainly pays before you finish your studies to start thinking about the personal qualities and skills you still need to acquire if you are to have a successful career in a fast-changing field of work, explains policy officer for education innovation Kathinka Rijk.
"The vast majority of our graduates do find a job quickly, but not necessarily one that really suits them, or that offers opportunities for progression. This is something students need to be thinking about - and start working on - while they are still studying. This is an important point in our university's Education Vision 2030, not least because both employers and alumni tell us that it is an area that needs more attention."
Skills and ambitions
TU/e already offers students a range of possibilities for finding out about their future field of work, for continuing to develop their 'soft' skills and - with the help of coaches and mentors - for gaining an understanding of the kind of person and professional they are and/or wish to become. In other words, what are your strengths and weaknesses and what are your ambitions?
"You have to think about how you see yourself in the future, as perhaps a sole trader or freelancer, or as an employee or entrepreneur, and whether you aspire to an international career," says Annemarie Urselmann, manager of student facilities at Education and Student Affairs (ESA). "It would be a shame to have, say, five different jobs in the first five years of your career because you don't know what suits you best."
However, the careers resources, training courses and coaching currently available in this area are all something of a maze, in part because some elements, such as soft skills, are part of the curriculum while others, in particular finding out about careers, are offered by the study associations. "Students can no longer see the wood for the trees," says Rijk. This is why the Sustainable Employability for Students program was launched last year. In the coming years it will pull together all our current and additional initiatives and present them in a comprehensive way, with a view to encouraging students to work on their professional skills and identity.
Pathways
This program includes the Pathways project; six professional profile tracks can be found on the site pathways.tue.nl (Technical Expert, Team Leader, Manager, Researcher, Entrepreneur, Educator), each accompanied by a number of relevant skills. "These are the skills that the companies on our Company Advisory Board tell us they value, and which are often lacking among our alumni," explains Linda Schee of ESA. "Companies tell us that they often spend a year turning our graduates into proper professionals."
This website is intended to offer the helicopter view that students want, says Scheel. "When you log in, you can see which extracurricular activities TU/e offers and which skills you might still be missing for a certain profile." In addition to the website, an improved system of coaching is being developed. "It has become apparent that students really need someone to help them reflect on their ambitions as far as their skills are concerned." At Mechanical Engineering a pilot is currently underway that should shed more light on which forms of coaching work best for this. "Would a professional coach be right, or an alumnus; a group approach or one-to-one?"
Motivation
Scheel stresses that the initiative for the Pathways project has come from students themselves. The project, which draws its funding from the studievoorschotmiddelen (institutional funding available under the student loan system), is largely the work of student members of the university's advisory bodies and a group of student assistants on various programs. "It has been a deliberate move not to make Pathways part of the curriculum; it is designed to appeal to the student's own motivation, and so you can't make it compulsory."