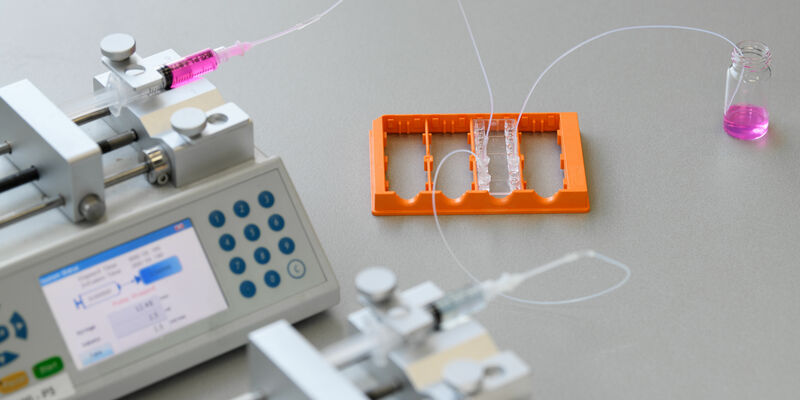 Incubator for biotech innovation
To develop a promising biotechnological invention discovered in the lab into a therapy benefiting patients, major investment is needed, as well as people with a good grasp of business and drug development. This knowledge prompted TU/e Professor of Precision Medicine Willem Mulder and his Nijmegen-based colleague Mihai Netea to set up the BIOTRIP incubator; a business designed to nurture biotech discoveries made at TU/e and Radboudumc.
Willem Mulder earned his stripes setting up Trained Therapeutix Discovery (TTxD), a company that develops therapies based on nanoparticles that regulate the congenital immune system and of which he is Chief Scientific Officer. This proved quite a task, he tells. "I started the process in 2016 but TTxD didn't actually exist until three years later. But the experience did teach me everything that involves setting up a biotech startup and I got to know experts and investors in that world."
To spare new startups the same struggle and motivate colleagues for biotech entrepreneurship, Mulder decided in cooperation with Mihai Netea, Professor of Experimental Internal Medicine at Radboudumc and also involved in TTxD, to create a place that brings together the knowledge and contacts needed to create a biomedical startup. This has become BIOTRIP (Biotech TU/e-Radboudumc Incubator Program), an independent private limited company with TU/e and Radboudumc as shareholders. "An unusual construction, but right from the start we were strongly supported by both the Department of Biomedical Engineering and TU/e's Executive Board and the Board of Directors of Radboudumc. We really appreciated that."
Researchers employed at TU/e and Radboudumc and keen to see their inventions brought out of the lab and into the field will find BIOTRIP useful. To help them, this incubator has access to experts in the field of clinical research as well as experienced business entrepreneurs. "We are very pleased to have secured the involvement of Andrea van Elsas in this initiative," says Mulder. "He is a partner at Third Rock Ventures, one of the most renowned investors in the biotech sector. John Kastelein is also on board, a physician with a great deal of experience of clinical studies and now a successful biotech entrepreneur." TU/e professors Luc Brunsveld and Patricia Dankers have experience of startups in the biotech sector and so they are both members of BIOTRIP's advisory committee.
As inventions developed at TU/e that may be of interest to BIOTRIP, Mulder mentions, among others, Roy van der Meel's work on RNA nanotechnology; a vaccination platform in development at TU/e institute ICMS; and a project with dean of Biomedical Engineering Maarten Merkx in which proteins are being developed to regulate the immune response. He is also expecting good things of Jan van Hest's group (Bio-organic Chemistry).
With the framework for BIOTRIP now in place, Mulder will take a step back. "Just to be clear: I do not manage BIOTRIP. Having said that, I am so enthusiastic about it that I'll still have a hand in it. Provided I don't get in the way, of course. We are planning to transfer all of our promising new concepts to BIOTRIP."