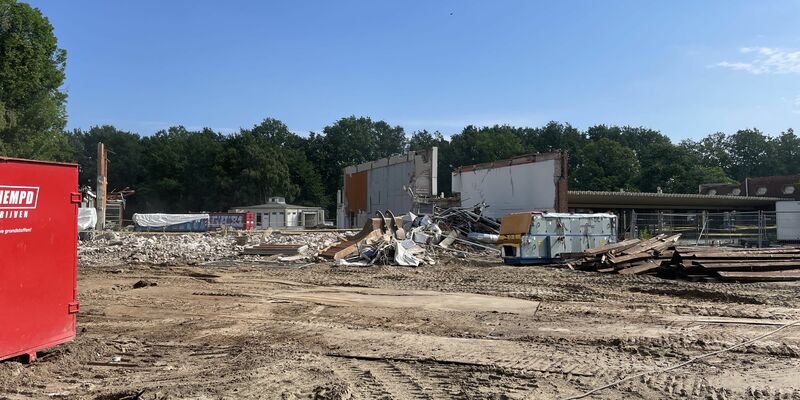 Campus

,

The University

16/07/2021
Pavilion demolition almost completed
After almost a year of demolition works, the moment will finally arrive on Monday 19 July: the last wall of the Paviljoen building will come down under the watchful eyes of the Executive Board. The project came with quite a few challenges, says Sjors van Gorp, operational director at demolition company A. van Liempd. Cursor made a video impression of the demolition of the remaining structures of this 'ancient' building.
"It was a special project, in the first place because of the circular nature of the tender," Van Gorp says. The demolition of the Pavilion building is part of a European study into circular concrete. The prefab concrete beams and columns from this building will be reused. During demolition works, TU/e researchers also investigated whether there were other ways to reuse materials.
"The level of complexity was determined by the discovery of asbestos. This led to a delay of several weeks because the demolition workers had a very hard time removing the material safely." There was asbestos everywhere in the building: in the joint compounds, the window frames, and so on. "I'm very proud of the fact that we managed to remove everything in the end and that the demolition was carried out safely. That's what matters most with these kinds of projects," Van Gorp says.
Bats
Another reason why the demolition was somewhat delayed, was the suspicion that bats were living in the Pavilion. Because of the Nature Conservation Act, the demolition had to be put on hold until it was determined whether these animals did indeed hibernate in the building and if so, at what exact location. Environmental agency Ecologica carried out research into this, after which the demolition was eventually greenlighted.