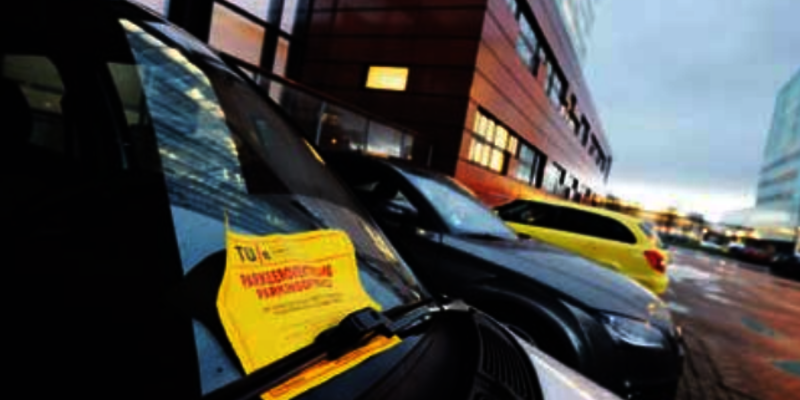 About parking, stimuli and pain
No matter how bravely the university is aiming at 'sweet measures'; in an attempt to cope with the impending parking pain on campus, sooner or later 'sour measures' will become inevitable. A first measure: abolition of the free exit cards as of March 1. For, as independent parking policy coordinator Jos Hermus assures us, there is nothing out of the ordinary in paid parking, for guests and eventually probably for staff members as well.
As regards its intended parking policy, the university is "heading towards disaster", was the warning issued in Cursor by drs. ing. Jos Hermus last month. Due to the deliberate 'greenification' of the campus over the next few years, a large number of the current 2,153 parking spaces will disappear. Some will go temporarily, because of various construction projects scheduled between now and 2018, whereas a number will disappear permanently. The university wants to get rid of parking at ground level as much as possible, which the city is also forcing it to do. Instead it wants to build several parking garages. Their construction and maintenance may easily amount to four times the cost of an ordinary car park. On the plus side, they occupy less ground surface and thesquare meters won this way can generate money for the university, says ing. Bert Verheijen, a cost expert and policy official at the Accommodation Department (DH).
<link http: www.cursor.tue.nl fileadmin user_upload magazines pdf_jes_engels _blank external-link-new-window external link in new>Read more in Cursor 11