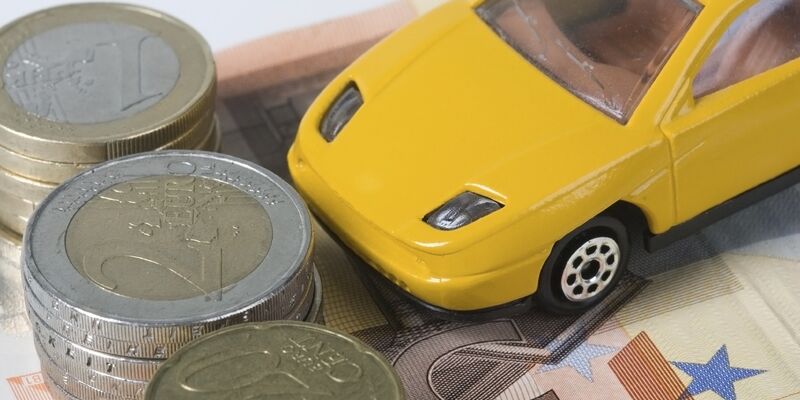 Executive Board to introduce paid parking for TU/e employees this fall
Starting this fall, TU/e employees will have to pay two euros a day for parking on campus. Executive Board member Jo van Ham says it's a necessary step to maintain a livable campus. Employee members of the University Council and the unions feel personnel shouldn't have to contribute towards reaching the housing standard, and have come up with alternatives.
The measure is part of the TU/e Mobility Plan, which also includes the introduction of a parking guidance system, better parking facilities for bicycles, and the possibility to participate in an e-bike program. Come this fall, TU/e wants its employees to pay two euros a day to park their car. Through a vehicle-registration system, the fee is deducted from the driver's credit automatically when they pass the boom gate. Drivers have to charge their parking credit themselves. The idea of a credit is meant to prevent delays at the boom gates. Every employee will receive twelve free-parking days. That leaves approximately 208 paid parking days for a full-time employee, which comes down to 416 euros a year.
In 2015 alone, the measure can generate an extra 300,000 euros for TU/e. Fontys staff members who need to park will be good for almost 200,000 euros that year. Board member Jo van Ham had mentioned before that TU/e needs the money to be able to finance the renovation of the Hoofdgebouw without exceeding the budget.
Employee members of the University Council (PUR) feel thet TU/e employees shouldn't have to contribute towards the housing standard, or deficits of the university. "With the unions, we're still discussing possible alternatives with the Executive Board", says PUR chairwoman Rianne van Eerd. "We've proposed to use MMS grounds (at Celebeslaan, ed.) as a free parking area, so TU/e staff has a choice."
Van Eerd and spokesperson for the unions Marjo van der Valk talked about possible alternatives in a meeting with Van Ham yesterday. Van der Valk: "We're in favor of reducing traffic, but not through paid parking. Why not take a closer look at the commuting arrangements of TU/e. I'd say a different approach that includes incentives for cyclist may yield more than 300,000 euros. Anyway, we think it strange employees should fund part of the housing costs of Project 3." The unionist does have a good feeling about the meeting: "Van Ham promised to seriously consider the alternatives, and wanted to see us again before March. He wants to make a decision around March 1.
Paid parking is one of the proposals the Executive Board has taken from the Mobility Plan. The plan is aimed at reducing the number of employees that commute by car from 31 to 24 percent. To encourage TU/e folk to travel by bike, the plan has incorporated incentives such as more and better parking spots for bikes. Moreover, two hundred employees will be offered to purchase an electric bicycle through the bike plan, and for every kilometer they travel the province will compensate them.