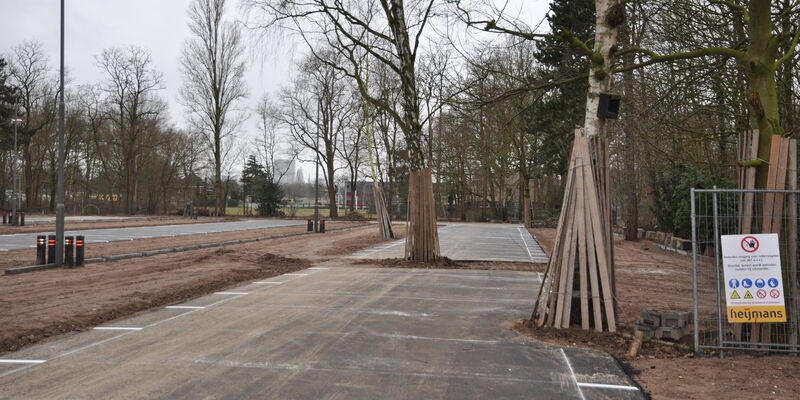 TU-e board member and councilor discuss parking lot
What exactly have TU/e and the city previously agreed upon regarding the Celebeslaan parking lot? And can TU/e continue construction? To find an answer to these issues, TU/e board member Jo van Ham, councilor Jannie Visscher, and several other parties involved will meet on Monday, February 23. Until then, there will be a radio silence, says spokesperson for the Executive Board Barend Pelgrim.
"We don't want to get into a 'he said, she said' discussion, especially not through the media", says Pelgrim. Earlier this week, we reported environmental organization TGE claims TU/e has been cutting down trees illegally. But TU/e and the city are unsure how many trees are said to have been cut down without permission, or if there are trees involved at all – or one or several bushes. Now both parties are trying to clarify the matter.
Newspaper Eindhoven Dagblad reports the construction of the new parking lot has started without the city's permission. An application for a necessary change of the zoning plan is said to have been denied by the executive board of the municipality last October.
Pelgrim confirms the zoning plan amendment has been denied before, but he says a new plan has been drawn up since. "The Lorentz Casimir Lyceum will also be allowed to use the parking lot, and that would be in accordance with zoning plan." Whether or not that's the case is for TU/e and the city to find out on February 23.