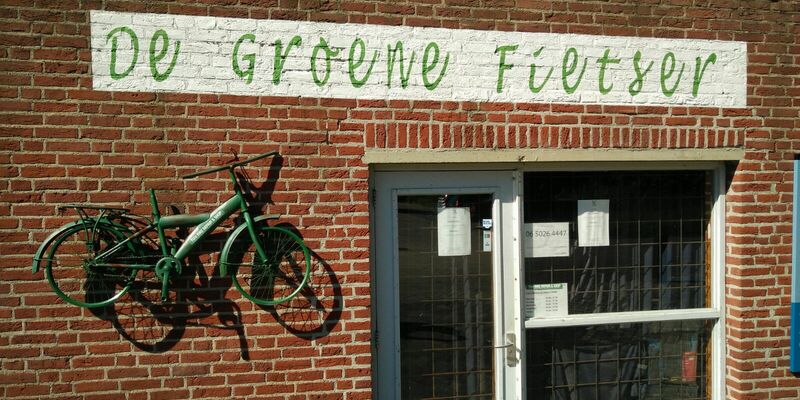 Student

,

Campus

26/08/2016
Bicycle repairman on campus bankrupt
If you need your bike repaired, you will have to find a repairman off campus from now on. De Groene Fietser could not stay at its present location anymore, so TU/e terminated the lease. Although an effort was made along with Real Estate Management to find an alternative location, the search was unsuccessful. At the end of July the liquidation of the BV was ordered and anyone who still have their bikes there for repair, will get them back as soon as possible.
"The lease with TU/e expired and the building had to be demolished - and we experienced competition from new entrants to the market. The number of bicycle repairmen in the city is increasing all the time." This is how Joop van Odenhoven summarizes the causes of the liquidation of the company which he owns.
The lease which the BV had concluded with TU/e expired at the end of July and was not extended. Van Odenhoven had been informed of this six months ago. Emiel Westerhof, Real Estate Manager at Real Estate Management, explains: "Our decision not to renew the lease was based mostly on assessments regarding safety and the structural condition, in combination with the Master Plan, in which the demolition of the building had been specified. It was always a matter of temporary use."
During the past few months Van Odenhoven and Real Estate Management did try to find alternatives on the campus. Westerhof: "The real estate owned by TU/e leaves little elbow room. We did have talks with Camelot, the owner of Luna." Van Odenhoven: "That proved unaffordable for us, as it would involve extensive refurbishment work."
If a new party should present itself aspiring to set up a business on the campus as a bicycle repairman, then TU/e will engage in talks again - Westerhof informs us.