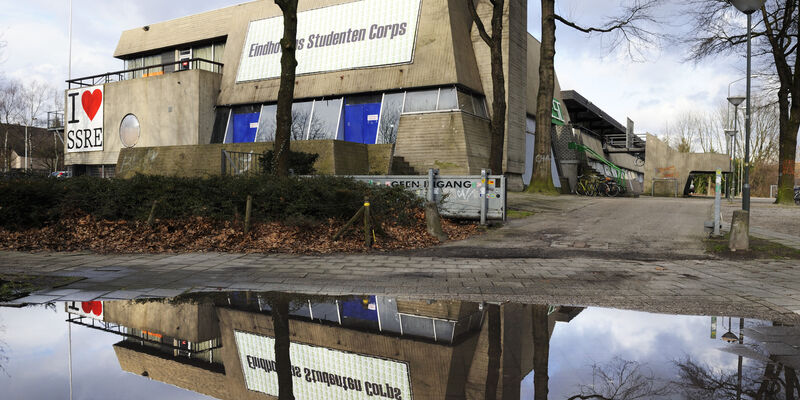 New residential tower for De Bunker; demolition plans scrapped
De Bunker will not be demolished and, as plans now stand, a residential toward no more than 85 meters tall will be built above it. Other possibilities include a hotel or restaurant. The Municipal Executive, comprising the major and aldermen, agreed to the proposals last week. If the construction permits are granted, the renovated building will be ready for use in 2019 or 2020.
At the end of last year, the university held consultations with eight parties who have developed a zoning plan for De Bunker. Although the plans initially ran counter to the Executive Board's wishes, the university asked some of the parties to formulate a joint plan. Vesteda has become the investor and leasing agent and Being Development is now the real estate developer, while the architecture firm Powerhouse and real estate advisor Real Estate Development Company are also involved.
The university will sell the building to property business Vesteda as soon as all the permits have been granted. This is expected to be sometime in 2017. The Executive Board is issuing no statements about the purchase price.
These parties have put forward two alternatives to the Municipal Executive. One plan puts a restaurant, a grand cafe and office space in the building's lowest level. Above this are more than 200 housing units. The other plan envisages a hotel and some 140 housing units.
The Municipal Executive has approved the broad outlines of both plans, with the exception of the height. Initially, the developers planned for the residential tower to measure some 110 m in height, but the municipality believes that is too tall. They are prepared to accept a maximum height of 75 to 85 meters. This would mean reducing the number of homes by 35 to 40. Once the two initiatives have been worked out in detail, they will both require changes to the zoning plan and the necessary permits must be issued.
The building has always been of great significance to TU/e, and generations of students have enjoyed a beer there. The first architectural drawings of De Bunker date back to 1966 and by 1970 the building was already standing.