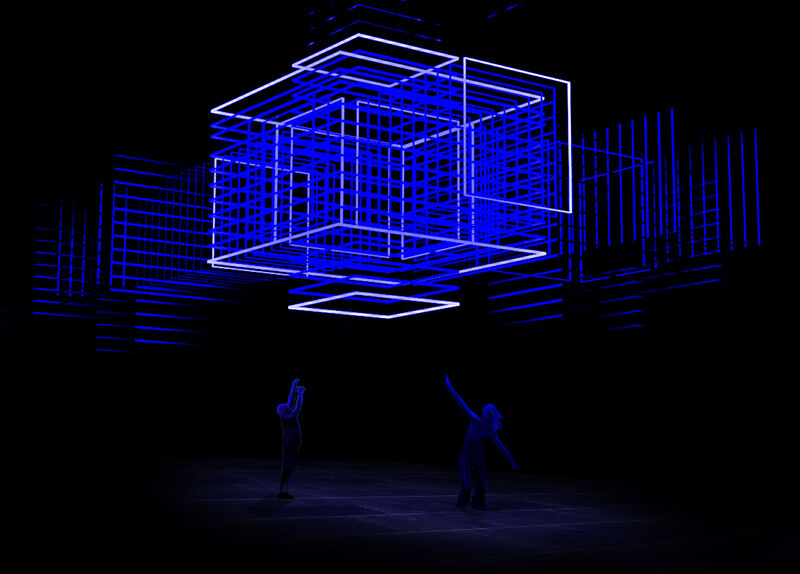 Research

,

Campus

03/11/2017
TU/e and Philips make GLOW-goers 'complicit'
Making the public complicit in the beauty of the art. That was the aim of the TU/e Intelligent Lighting Institute and Philips Lighting Research in making 'Moving Light', a large interactive light artwork that will be on show from the end of next week during GLOW. With their own movements, visitors will jointly create an interplay of light. The TU/e chimney stack will also be illuminated.
Some 35 light artworks will be on show at sites throughout Eindhoven's city center from November 11 through 18. TU/e is chiefly involved with Moving Light, on show near the Student Hotel. Designer Philip Ross, owner of the eponymous design studio, and who gained his PhD at TU/e and used to work here, is working for the project together with people from the university and Philips.
Enthusiastically, Ross talks about the artwork, an installation no less than 6 meters high, 6 meters wide and 23 meters long, and through which GLOW-goers can walk. Above them will hang a geometric figure - consisting of 112 LED strips holding in total 3,360 multicolored LEDs - that lights up in different ways when people jump or move about in some other distinctive way. "This means that by moving around visitors can make their own light composition."
Scientific findings
For the makers, this isn't only about creating a beautiful spectacle during GLOW; with Moving Light they hope to learn more about how people behave, or quite literally move, when under the influence of light. For a previous year's GLOW, designer Ross created, together with Indre Kalinauskaite of the TU/e Intelligent Lighting Institute, the installation 'Lux Agitat Molem', a dynamic light installation with subtlely changing forms and accents.
According to Ross, a great many visitors interacted with the light "or were seemingly unaware of how they were drawn to it". A similar light experiment took place during GLOW 2016 in the market hall in MetaForum. "And there the first data analyses were shown live on screens." The scientific findings can, he believes, help us devise new light applications.
Chimney stack
During GLOW the chimney stack on the TU/e campus will also be illuminated, and visible along part of the GLOW route. 'Sound in Lightwaves' is the name of this light artwork by, among others, light architect Har Hollands. The installation's patterns are based on the sound made by GLOW visitors on the other side of the railway tracks. To achieve this, an acoustic camera made by Sorama, the company owned by TU/e alumnus Rich Scholte, will be hung up on Stationsweg. The light waves on the chimney stack will create an image of the street sounds 700 meters away.