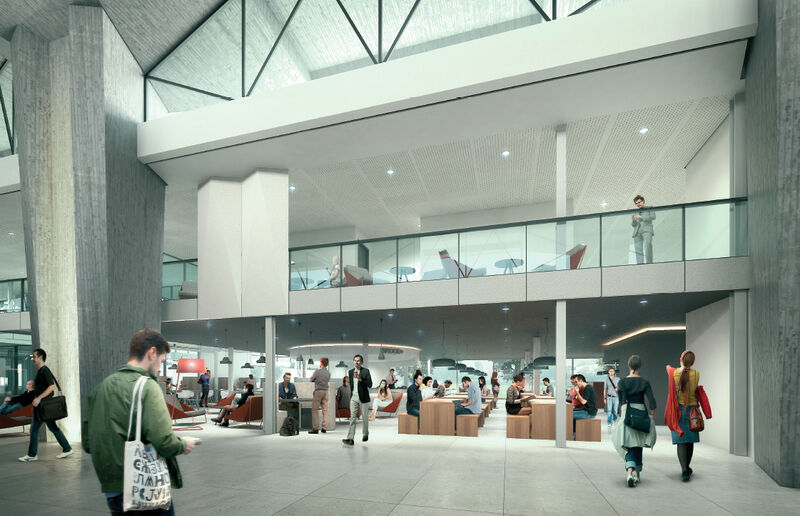 TU/e seeks hundred-strong 'tasting crew' for catering
A hundred students and employees will be able to enjoy the pitches and tastings held by four caterers applying to the university on May 15 and 17. Their opinions will be considered when TU/e's new catering partner is chosen. The decision is due to be announced at the end of June, and the winner will set to work on the campus in early 2019. There's a five-year contract at stake, with a possible extension for another five years.
In September 2017 the new catering tender was issued, tells Monique Kuyck, head of Operational Services at Internal Affairs (DZ). This followed an exhaustive market consultation, as the process is known, during which TU/e went to view other organizations and gain ideas. As well as a steering group, a small sounding board group of students and employees was set up to monitor the process closely and give feedback.
As it happens, this tender process involves two different 'lots'. Lot 1 includes the regular catering on campus (via various canteens and outlets) and the banqueting arm, whose services include catering for parties, drinks parties, and lunches on location. The second lot, for hospitality & catering, relates to De Zwarte Doos and will soon also include the University Club: formerly located in the Main building, now Atlas, to which it will return once the renovation work is complete.
On April 16 the candidate caterers must submit their final bids for both lots. They will aim to accommodate the list of requirements and wishes stipulated by the university. With first and foremost: increasing satisfaction among students, employees and visitors with the catering - primarily simply by offering quality. Other aspects that weigh heavily are ambiance and the image projected, future-proofing, and sustainability.
Practical test
As well as the theoretical assessment, the four remaining candidate caterers will soon (on campus) face a practical test. A hundred TU/e people (intended to form a representative cross-section of Eindhoven's university community) will evaluate the 'applicants' on May 15 and 17 on aspects such as quality, variety, ambiance and price. This will produce a total score, which says Kuyck counts for 20 percent of the final evaluation.
Whoever is finally awarded the campus catering job, Kuyck is already satisfied with what's on offer. "The level is high. Certainly, there are differences in terms of concept and the customer experience, but they would all fit in well at this university." What won't change though is the scope for, say, food trucks and pop-up-concepts; and everyone will find that within walking distance of their study or work place, they can go along to Helix, Gemini and the Auditorium for the 'basic package', which will include, say, a basic soup, cheese sandwich, and a piece of fruit.
Are you interested in attending the pitches and tastings and are you available on both May 15 and 17 from 11.15 to 13.00 hrs? If so, you can sign up at Facility Services (mentioning your name, student/employee, name of department/TU/e service, man/woman and nationality). A confirmation will follow, and this will state the location (on campus).
Take note: sign up only if you can attend all four pitches and tastings. Your vote counts only if you have evaluated all the applicants.
Illustration above: the planned catering location in Atlas (Espresso+ is a working name by the way). Impression | Team RSVP