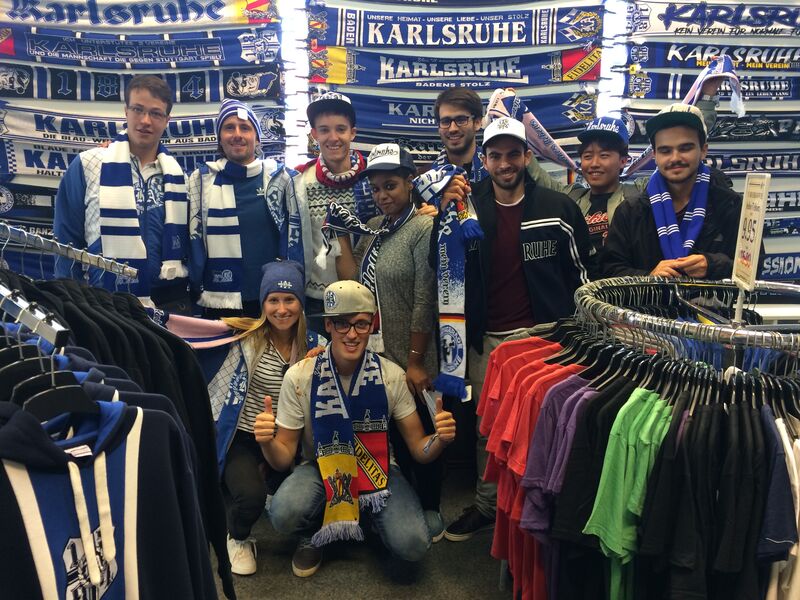 From the moment that I had to decide where I wanted to go for my international semester, I was sure that this should be Germany. The Karlsruhe Institute for Technology is a highly recommended technological institute with a wide range of study fields. Within the department of Industrial Engineering I found some interesting courses that were matching to my Master Operations Management and Logistics. The institute has a large campus and hosts about 25.000 students from all over the world.
Eindhoven and Karlsruhe share some major similarities. The city offers a great student life and has a lot of possibilities to come in contact with major German companies. Karlsruhe is located in the southwest of Germany (Baden-Württemberg), about 500 km of the Netherlands. The city has a well-known beer brewery, castle, zoo and a pretty good nightlife. If you want to go out for dinner, there are enough nice and cheap places with some really good German delicacies. Also cities like Mannheim, Frankfurt, Stuttgart and even Strasbourg in France can be reached easily.
During my stay in Karlsruhe, I planned multiple trips together with a few other international students. I was lucky to have my own car in Germany and one of the trips that we made was a 900 km long road trip to Konstanz, Switzerland, Liechtenstein and Austria.
In the area of Karlsruhe you can find a lot of nature as well. The "Black Forest" can be reached within 70 kilometres and also the wine fields of the famous Riesling are nearby.
I decided to find a room in a German student house. The reason for this was, because I wanted to improve my German language and to increase the possibility of making new local friends. As part of my integration into Germany, I visited the famous Oktoberfest. A really cool experience!! I also have been wine-hiking in the forest. Another cultural activity was to visit a few Christmas markets.
The Christmas period is one of the best periods of the year. Every small city in Germany will have a Christmas market, where you can drink glühwein and eat some really good German food.
To summarize, Karlsruhe was great and I met a lot of new people and cultures. If you are searching for a city which is not too big and is having good student life, try Karlsruhe!
Auf Wiedersehen!