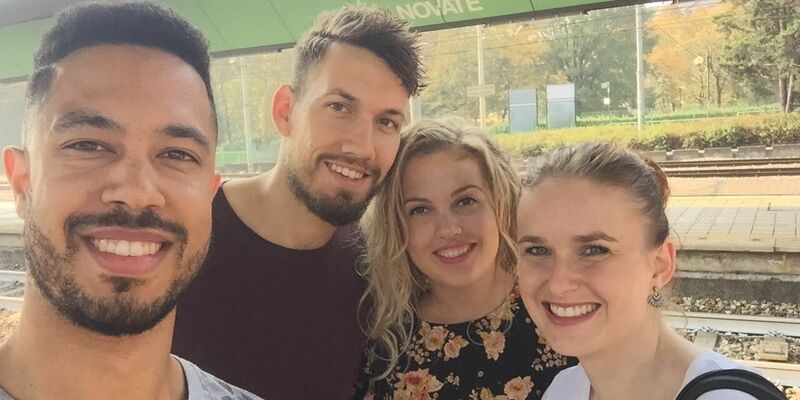 And how are things in Milan?
After completing the study Chemical Engineering at the Hogeschool Rotterdam I started the homonymous study at the TU/e. It was during my study when I heard of the Erasmus exchange program. When I went to inquire with my mentor it was not hard to predict this would lead to a study in Italy, since my mentor is Italian and has many connections in Italy.
With my study mate Johnno Bakker I went to study at Politecnico di Milano in Milan. This university was founded in 1863 and is the biggest and oldest technical university in Italy. My project was aimed at the conversion of biogas to hydrogen in a reactor.

I could also spend some time on sightseeing and some other activities. My first activity was exploring the city. I got very impressed by the Cathedral, but also by the Galleria Vittorio Emanuele where you'll find incredibly expensive brands. The Navigli disctrict is located close to the city centre, which is known as one of the most atmospheric districts of Milan where you can also eat and drink. To enter this district you need public transport because it is not possible to enter the district by car.
The network for public transport in Italy is good. You'll find regular public transport and there are a lot of boarding places which are well connected to each other. I also experienced this during my citytrip through Italy with the route: Milan-Venice-Rome-Florence-Genua-Milan. Every city is unique and has it's own characteristics. Characteristic are also the many delays wich are not mentioned. The administrative activities are unfortunately not yet digital so you still need to make passport photos. Stress is very rare. Luckily you get used to this quickly.

As a soccer fan I could not leave Milan without visiting the stadium during a match. This stadium is shared by two clubs: AC Milan and Internazionale. If AC Milan plays at home it is called San Siro, if Internazionale plays a home match it is called Stadio Giuseppe Meazza. In Italy I enjoyed very good food and drinks. I really liked the aperitivo. As a student you can not skip this. For ten euros you get one drink of your choice and you can eat unlimited at a buffet.

When visiting Italy I recommend you to learn some words. Many Italians don't speak English. They do not really understand the word espresso, they say caffé. For them this is a normal cup of coffee. After lunch they don't drink cappuccino because the milk would fall to heavy on the stomach. I also recommend the gelato. This is delicious Italian ice cream, smooch and soft.
All in all it was a nice experience that I would recommend every student. Italy is a beautiful country, but it is hard to leave without gaining weight.
By Xavier Fortes Goncalves.