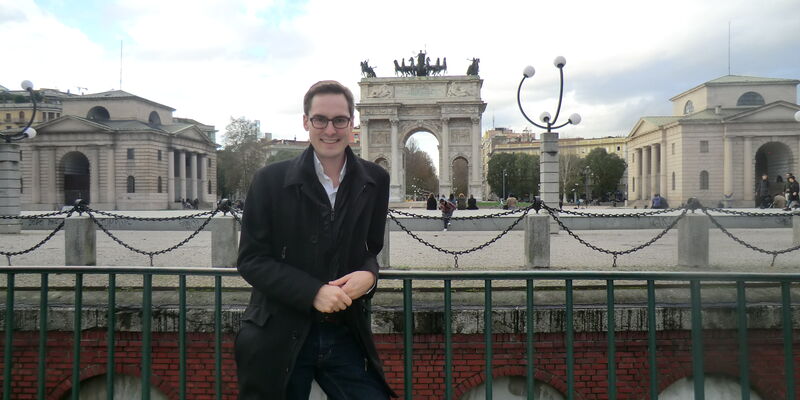 How are things in… Milan?
My choice for Italy was a simple one: food and culture. Since September, I've been studying at the best university of Italy: Bocconi. I'm staying in the city center of Milan, my housemates give me cooking lessons, and clubs are close. Still, being able to enjoy La Bella Italia to the fullest required a crash course in naturalization on my part. Please consider the tips below.
Lesson 1: In Italy, ordering un caffé won't get you a Dutch cup of coffee, but an espresso. Should you enjoy your cappuccinos: note that in Italy it's not done to order cappuccinos after lunch time.
Lesson 2: Learn Italian. I take Italian classes twice a week, as un Italiano vero (a real Italian) does not speak English. Because of the language issues I've ordered the opposite of what I had in mind more than once, which is understandable if you know Italians have dozens of different names for pasta: Trofi (my favorite), spaghetti (eleven different kinds!), lasagna, penne, et cetera.
Lesson 3: Eat pasta every day (and make sure it's al dente). Italians have a saying that goes 'I haven't had my pasta today', a phrase widely used in the heuristic decision-making process for dinner (alternatives being risotto or pizza).
Lesson 4: Gelato is not ice cream – it's a craft, and a work of art.
Don't feel like cooking? No problem. In Milan, aperitivo is a tradition that I like just as much. When ordering a cocktail or a delicious glass of Italian wine, you receive 'free' food (a drink will set you back ten euros). Navigli is a popular neighborhood known for its aperitivos, where you'll find me after class regularly. Besides this social cultural tradition, Milan is the best city to go out. It offers the best museums, theaters (Scala), and clubs. Weekends are the perfect time to explore the picturesque villages and scenic surroundings of Milan.