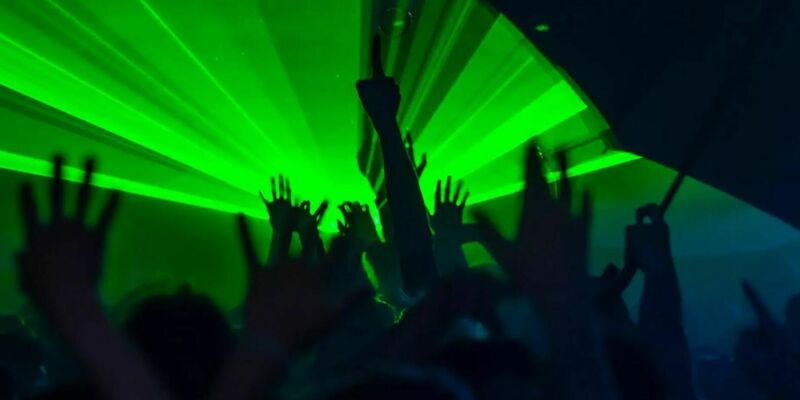 Corona

,

Student

09/07/2021
Students infected with coronavirus after attending parties in Eindhoven
There are more and more reports throughout the country about COVID-19 infections linked to student parties, despite mandatory coronavirus entry passes and other precautionary measures. It appears that things have also gone wrong in Eindhoven. The first large post-lockdown events were held last week, including parties organized by B&R Eindhoven and the Eindhovens Studenten Corps (ECS). Unfortunately, several visitors were infected with the coronavirus, despite all measures
From the moment the government decided to ease the coronavirus restrictions, which made it possible to start organizing large parties again, things immediately took a turn for the worse. There are stories going round throughout the country about student parties linked to high numbers of infections. For example, it was reported that 78 out of 250 partygoers were infected during a gala evening organized by Rotterdam student association NSR. An external activity organized by Unitas also resulted in several infections. As a precautionary measure, the latter association decided to close its doors for several days until the GGD had completed its contact tracing research. And in Groningen, dozens of people were infected during parties held by Vindicat and Albertus over the past few weeks.
B&R lustrum party
It now turns out that something similar occurred at study and student associations in Eindhoven, where several large parties took place last week, including student investment society B&R Eindhoven's first lustrum party. "Everyone complied with the rules dictated by the government. Each visitor was tested before the event. We don't know how it's possible that people were still infected," chair of B&R Tim van Lijssel says. A relatively small number of students were infected during the party. Van Lijssel doesn't know how many exactly. "The GGD is currently carrying out contact tracing research."
Eindhovens Studenten Corps
Similar stories are going around about the After Exams Party held by the Eindhovens Studenten Corps on 1 and 2 July, during which people supposedly got infected as well. "We had a couple of hundred visitors and everyone needed to show a negative test result before entry," acting chair Imke Bloemen says. "There are indeed rumors that people were infected during these parties, but we can't say with certainty whether ESC members were responsible, since the parties were also attended by nonmembers." The parties were held on Stratumseind.
In the meantime, the municipality of Eindhoven has taken measures. Popular nightlife area Stratumseind is much too crowded, the municipality says, and social distancing is no longer possible. That is why the decision was made, in consultation with the Dutch Public Prosecution Service, to close all terraces. The rule applies from 22:00 hrs. on Thursday evenings, and from 23:00 hrs. on Friday and Saturday evenings. The terrace ban applies as long as the social distancing rule is still in effect, but new measures will likely be introduced.
Coronavirus infections are rising rapidly throughout the country, due to the highly transmissible delta strain. People are starting to wonder if the government didn't ease the corona restrictions too soon. Health minister Hugo de Jonge has requested advice from the Outbreak Management Team (OMT).