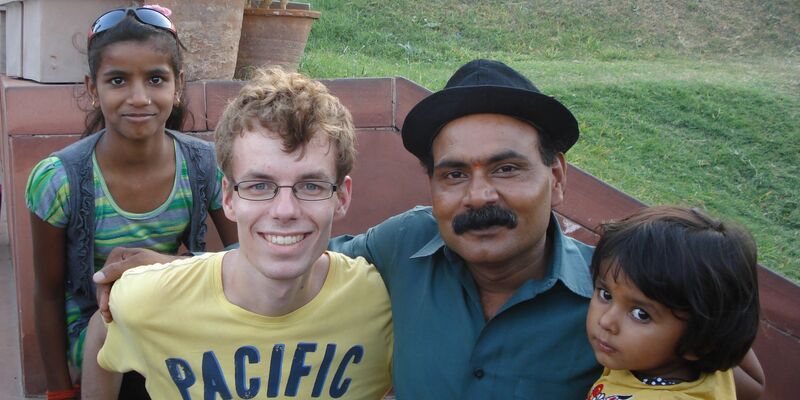 And how are things in Kanpur?
When I left for my internship in Kanpur (India) in early August, I was expecting a culture shock, but not a huge one like this! Almost everything is done differently. Eating is done with bare hands, instead of toilet paper water is used, forms and passport photos are often required and Indians have never heard of queues before.
During my research internship, I'm staying on the campus of the IIT (Indian Institute of Technology), which is a very prestigious university. I work together with a professor on a project in numerical analysis. The professor uses his students as simple personal couriers, which is a bit pathetic. Because there are only a few international students, we encounter a lot of attention from the Indian students. After two months I still meet new, very friendly students almost every day, and I have already introduced myself more than 200 times!
The traffic in India is very chaotic and dangerous. The constant use of the horn is the most remarkable. Trucks and vans generally have no (usable) outside mirrors and therefore carry the text "Blow horn" on the back. Most drivers gladly take this opportunity to blow their horn once again.
In the weekends I often go to explore a city nearby with many international students. For traveling by train, it is important to choose the correct train. Unfortunately, we once took a train with 13 (!) hours of delay for our trip to Delhi. I have noticed that Indians outside the campus are also very curious. They all just keep staring for minutes. When visiting tourist sites you feel like a movie star, since everyone wants to take photos with you.
My internship in India is a unique, very nice, educational experience in which I still reel from one surprise to another!