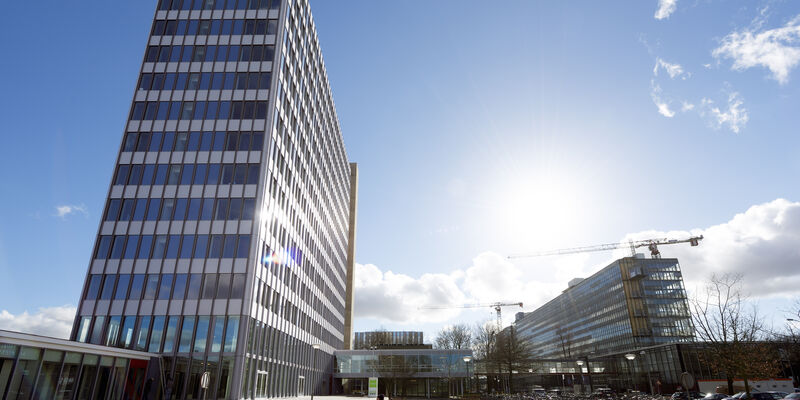 Campus

,

Student

01/03/2017
Luna homes now available for rent for an indefinite period
Campus La Luna, the former home of Electrical Engineering, now also offers studios for rent for an indefinite period, instead of applying a limit of 11.5 months to international students or six months to Dutch students. On Thursday March 2, residential tower block Luna, which has been occupied since August 2016, will be officially opened.
Initially the studios in Luna were intended exclusively for 'short stayers' from TU/e and Fontys - in most cases overseas students. In addition, the studios were available for rent to students and lecturers seeking temporary accommodation for a single semester or the duration of a Master's.

Since the start of this year, however, that principle has been set aside. Yvette Ruyters, spokesperson for the operating company Camelot Real Estate Management, says, "We noticed there was strong demand for studios for a longer stay. That's why as of 2017 it is possible to rent for an indefinite period."
At present the 441 residential units in Luna are fully occupied. "The first batch of short-stay students will leave this month, " says Ruyters. "Some 120 studios will then become available. These will be immediately reoccupied, so the vacancies will be very short term."

The communal rooms that Camelot manages on the lowest floors of the residential block, the floors known as the Plint, are now also complete. These are a karaoke room, a movie room, a study room and a games room. Work on the rooms that TU/e will be renting in the Plint for its cultural associations and the student cafe Bar Potential has yet to begin.

Ruyters says that the opening in early February of the Student Hotel on Eindhoven's Stationsplein has not influenced the take-up of tenancies in Luna. She believes this is because the Student Hotel applies a different type of rental concept, and one that is more expensive.

On the afternoon of Thursday March 2 the festive opening of Luna will take place. Among those attending will be Yasin Torunoglu, Eindhoven Alderman for Housing, and Executive board member Jo van Ham.