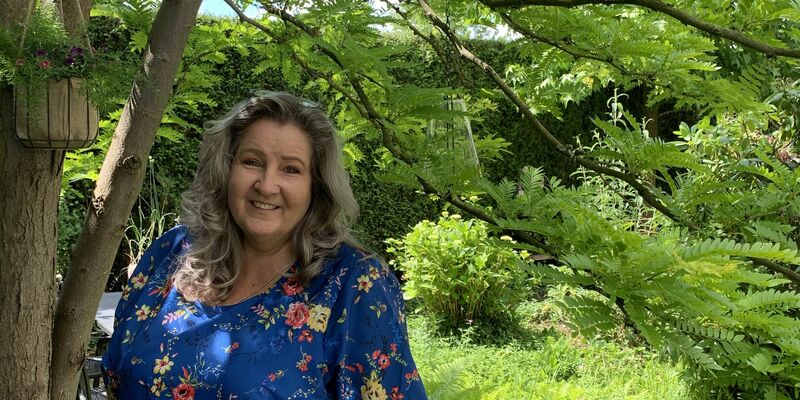 Corona

,

Campus

09/06/2020
The Operations Team is preparing a COVID-19-proof campus
How will the TU/e make sure that all its employees and students can return safely to their offices, lecture halls and common areas? It'll take a lot of effort to establish this according to the government's measures, but in order to lead everything in the right direction, a Pop-up team has been assembled. Program manager corona is Corine Spoor, "I think in terms of possibilities!"
One could say that TU/e got through the first hazardous period, in which all on-going campus activities had to be changed or postponed. Besides, some labs have opened up again with careful urgencies as of May 6th. After these chaotic months, there is less pressure for the calamity team (CCT), and thus they have started to hold weekly meetings instead of daily meetings, with mainly an advisory role.
The regular way for decision making has been put into action again, through departments and facilities. In order to facilitate this, the Operations Team has been installed. The aim of this team is to provide safe and responsible guidelines for starting activities on campus again. Corine Spoor, whom we know as deputy management director at AP and EE, leads this project and will temporarily work as program manager Corona for two days per week.
All capillaries
We do know many things, but there are still some things that we aren't yet familiar with," states Spoor, "First of all, we identify all activities per target group and all rooms that are necessary in order to host these activities." All facilities are being represented within TO, and everyone contributes with one's own expertise. "It's a TU/e wide assignment that gets through all campus' capillaries."
Many parties are involved. Spoor receives information from the VSNU, the ministry, the safety regions, the RIVM and GGD, and obviously from within the TU/e. The TU/e has set up three thinktanks that are occupied with the tasks of education, research, and work and well-being in these Corona times. The coordinator also has to do with other users of the campus, such as residents of Luna and Aurora, and Fontys's or Summa's students or employees. "All these things come together, and now it's our task to make sure that we can actually take the steps that we would like to take."
Guidelines
AMVS has recently advised the TU/e on how to safely use the offices, meeting rooms, and lecture halls. How do the work spots remain clean and corona proof? How many people are allowed on a particular surface, with regards to the distance that one should maintain? How to create routes? "Real Estate Management will carry out the guidelines for every building. For example, how to optimize the interiors, so that as many people as possible can work safely? Meanwhile, Internal Affairs is registering how many disinfectants are necessary and has created routings in every building. Besides, what has been taken into account as well is the sustainability of every possible solution."
As soon as the permitted capacity of lecture halls has been announced, ESA will be able to reschedule. "Public transportation takes part in this as well, and discussion about how to organize this properly are currently taking place with safety regions and carriers. It's our intention to start with small-scale education for now, and that the rest will be online" according to Spoor.
Gaining experiences
In the meantime, some things have been tried out on a small-scale, for example, Patrick Lenaers' presentation that took place last week, whom was the first PDEng to defend his architectural design in Auditorium's lecture hall 4. The Eindhoven Federation of Study Associations has taken a close look last week when Thor organized its first outdoor gathering. Cursor's video reporter attended as well, and soon a video clip will follow. The evaluations of the presentation and gathering will contribute to the development of future events.
Where is your seat?
Less complex, but important to know anyway, is the amount of furniture required when partly working from home and partly on campus. For example, there have been employees that were allowed to take home a desk chair or monitor, but are there enough left on campus? Spoor believes that there will be "We can't allow everyone on campus all at once."
She hopes that she is allowed to work on campus again as of September 1st, together with others. "During the few times that I was allowed to work on campus, I left with a happy song in my head. Working from home is doable but seeing each other face-to-face on campus is much more fun."
All students and employees are being kept up to date of the steps that will be taken through the corona-page and the send to all emails that the Executive Board send out weekly.