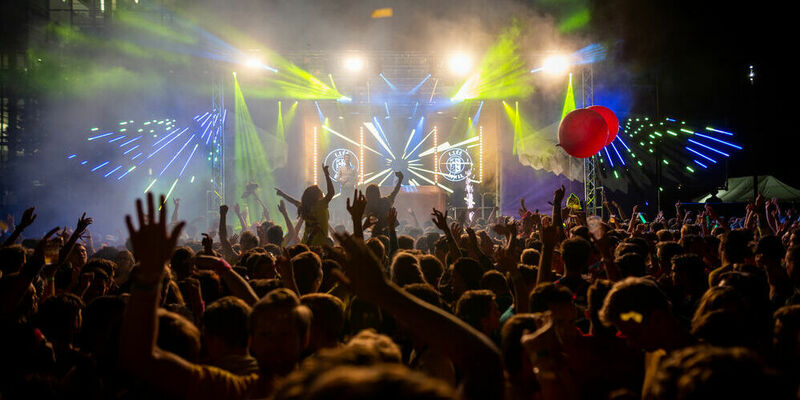 Corona

,

Intro 2021

19/08/2021
Intro 2021 | Self-tests and exclusive parties on campus
During last Friday's press conference, it was made clear that due to the corona measures, study associations aren't allowed to go to the city center to party during the Introduction week. That's why there will be exclusive parties on campus requiring tickets and a corona entrance permit. The university has ordered 14.000 self-tests to make it easy for Intro students to test themselves every day—all of this voluntarily, of course.
An Introduction week without a party is like a pie without its filling. Last Friday, it had become clear that there is no leniency in the corona measures for the catering industry. This, unfortunately, meant that the hopes from the study associations to have a good old party in the city center of Eindhoven were shattered. Study association Industria (Industrial Engineering) had already been eyeing a party on campus anyway. They immediately pulled out their playbook after the press conference on Monday, August the 2nd. At that press conference, the government announced that one-day festivals with tickets, a corona entrance permit, and a maximum capacity of 750 people were allowed from August the 14th.
According to Stefano Dimastrapasqua from Industria, the association has been planning a party for the Intro since February. "We had already put all the necessary supplies for a podium, the lighting, and the sound installations on conditional reservations." He is happy that even though last-minute, a party is allowed. "For a while, it looked like only drinks with 1.5-meter distance would be permitted, so now we want to go all-out. That's why, among other things, we've arranged a 'Bar in the sky' where you can have a drink at 50 meters above the party area."
CoronaCheck
The party -Tuesday evening on the Flux field- is for all prospective students of Industrial Engineering, their Intro-parents, plus the members of Industria who want to buy a ticket. On that same night, the study associations CHEOPS (Built Environment), Intermate (Innovation Sciences), and Lucid (Industrial Design) will have an exclusive party under the same conditions for their committee members and the Intro students on the KOE field (between Vertigo and the Auditorium). Janus Blom from CHEOPS expects that there won't be any room left for other members. "That's why we didn't invite them. Nevertheless, we are thrilled that we are still allowed to organize something for the freshmen."
All partygoers need to show a QR-code from the CoronaCheck-app that proves that they are either fully vaccinated, recovered from Covid or have been tested negative in the last 24 hours.
The other study associations are diligently looking for possibilities to organize a similar party last-minute. That is what Jeanette Schoumacher from the Intro organization tells us. "All the associations have been assigned a field for that." According to her, whether it is possible to organize all those parties depends on the number of available fences, among other things. "Alternatively, if it doesn't work out, study associations can organize drinks outside with 1.5-meter distance. In that case, the students can at least be together with everyone from their studies."
Self-tests
The organization advises the Intro students to self-test every day. Self-testing is not mandatory, but the organization has purchased 14.000 self-tests for the students to lower the threshold. Schoumacher: "That is enough for every student, from both the bachelor and master, to test themselves daily on campus or at home."