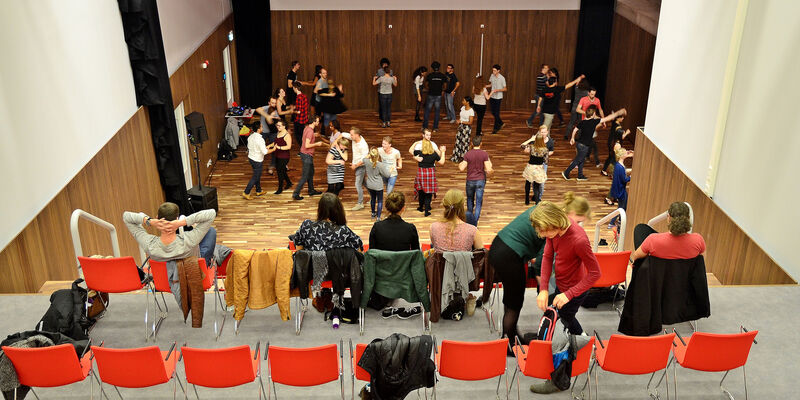 Student

,

Campus

12/10/2017
'Mild chaos' during move from Bunker to Luna
Some rooms in De Plint in Luna are not yet ready to use and so the associations are having to put the brakes on some of their activities. The building contractor has run into delays and current expectations are that everything will be ready by early November. There is evidently so much stuff in the Bunker that it can't all be stored in Luna. Bar Potential hopes to open its doors around New Year's. The cultural associations have just moved from the Bunker to Luna.
Looked at one way, says Freek Beekhuis of cultural federation Scala, it is "chaotic", but his gut feeling is that "it'll be fine". According to Beekhuis, who for several years has been closely involved in discussions about the relocation of the cultural associations to De Plint, the complexity is due to various factors.
"As we can't yet use all the rooms in Luna, we are moving some activities to locations they weren't planned for. As far as possible, though, we are keeping things within Luna. Moreover, with everything being as busy as it is right now, we can't schedule any larger activities and we aren't yet able to find a home for all our things."
Some areas have now been completed. Korein Kinderplein and the Spar are open for business, and Studium Generale has held an activity in Luna. It will be a while before Bar Potential is completed, says Nic van Kooten, one of its initiators. "We hope to be able to open sometime around New Year's. But I'll only stop worrying once we've tapped the first beer."
Van Kooten attributes the delays mainly to the late integration of bar's own building work with the work involved in completing the rest of De Plint.
Most associations have now vacated the Bunker. However, SSRE has permission to continue holding its pub evenings in the Bunker up until the end of October.
Next year TU/e will sell the concrete colossus to a consortium that plans to redevelop the building. The proposals include topping the structure with a residential tower.